Remember Rex Ryan's Buffalo Bills-themed truck? Well, we might just have found something that has Rex beat in the coolest team-themed vehicle contest I just invented in my head.
Check out this Minnesota Vikings-themed 1978 Harley Davidson shovelhead 1200 being sold on Craiglslist right now for $9,379.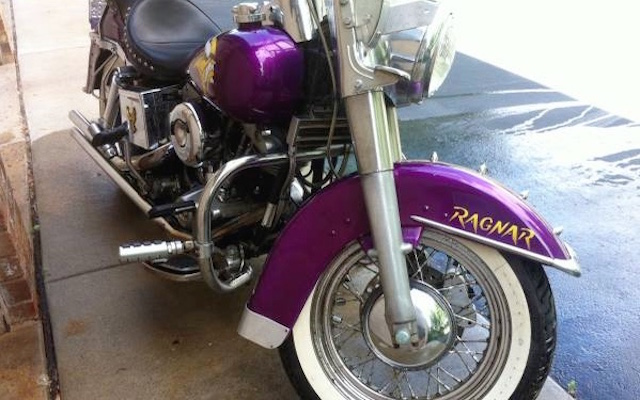 Sweet bike. (Craigslist)
Nice little Ragnar inscription there in honor of Minnesota's mascot. According to the Craigslist post, Ragnar himself actually used the motorcycle, in the Metrodome. So that's pretty cool, too. Maybe he took up motorcycle riding after trying out for the Vikes'cheerleading team last year.
By Jared Dubin | NFL Writer
You are here:  
Home
Content
BM Articles Scrollbar Master
Sport
Baseball

WATCH: Fan bare-hands Giancarlo Stanton line-drive home run